This half -day seminar provides leadership skills you can implement immediately to help you project confidence and authority. It includes a 4-course tutorial luncheon guaranteed to heighten your dining skills!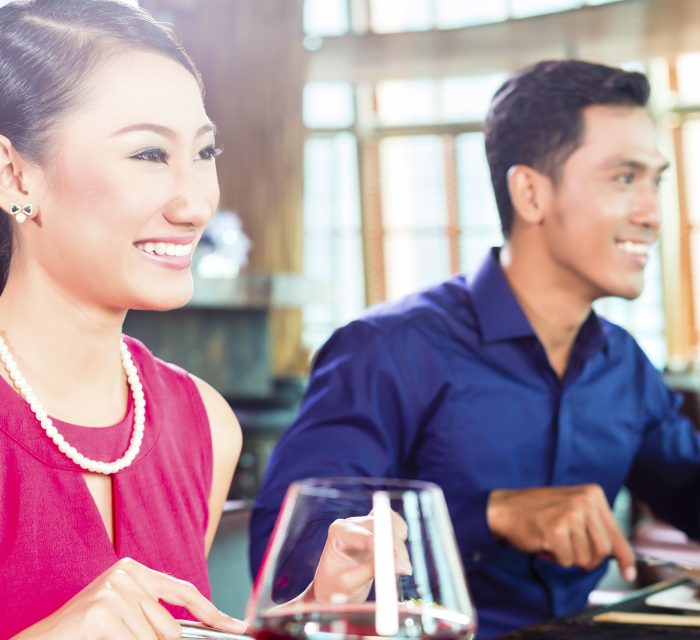 Benefits of Etiquette & Protocol Intelligence
Etiquette and protocol intelligence will distinguish you from the crowd. While this unique intelligence alone may not get you anywhere, it will give you an edge that will make the difference between you and another person who is just as smart!
Invitations

Things to consider when extending an invitation or accepting an invitation.
Protocol to observe when canceling an invitation.
Receiving Lines

When is the receiving line important for the host?
What should you do at the receiving line?
Who should be at the receiving line?
Host Duties

Steps to follow when organizing a proper business luncheon, eg. Choosing the restaurant, table, how to greet your guest, how to extend your hospitality, etc.
Protocol to observe as the host.
Guest Duties

Etiquette to observe to be an appreciative and cooperative guest.
Seating Guidelines

How to seat all your guests correctly at a business meal.
Taking your seat and napkins

The proper way to approach your seat and taking the exit.
The correct way to pick up your napkin and where to position it between meals and after meals.
Host and Guest-of-Honour Duties

Types of formal toasting by the host.
When should the formal toasting be done?
When should the guest-of-honour return the toasting?
Toasting

How to do a proper and good toast?
Posture at the table and excusing yourself

Correct posture at the table for American and Continental styles of dining.
Protocol to observe when excusing yourself.
Styles of eating

2 universally accepted styles of eating – American and Continental.
Silverware savvy

The correct way to secure your knife, fork and spoon.
Correct ways of placing your silverware when you are cutting the food, eating the food, resting or after the meal – American and Continental styles.
Handling the silverware for a very formal business meal.
Place setting maps

Formal place settings for 4 & 6-course meals.
Dining Dos & Don'ts

Etiquette to observe at dining table.
Eating various foods

Ways of eating various types of foods.