Workshop Objectives
For parents who recognize the importance of their children's manners, this interactive program focuses on up-to-date dining skills which build self-esteem, self-respect, and respect for others. This fun and informative workshop includes a practical luncheon tutorial and a comprehensive workbook for each student to keep as a reference guide.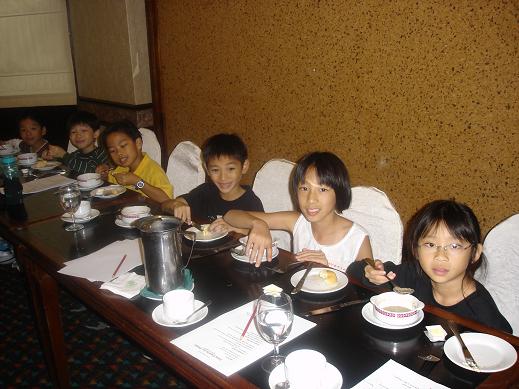 What your child will learn:

Taking your seat and napkins

The proper way to approach your seat and taking the exit.
The correct way to pick up your napkin and where to position it between meals and after meals.
Posture at the table and excusing yourself

Correct posture at the table.
How to excuse yourself from the table with courtesy.
Continental Style of Eating
Silverware savvy

The correct way of securing your knife, fork and spoon.
The correct ways of placing your silverware when you are cutting the food, eating the food, resting or after the meal.
The correct way of handling your bread and butter.
The correct way of handling your dessert.
The correct way of handling your finger bowl.

Place setting maps

Formal place settings for 3 and 4-course meals.
Dining Dos & Don'ts

Etiquette to observe at dining table.